Swiftly catch up to the cutting edge
to improve the Toyota Group's IT technology.
As the IT company of the T oyota Group, it is also an important role of Toyota Systems to commun icate technologies that evolve at unprecedented speeds internally and to each group company. In Tokyo, we conduct more than 60 study sessions every day, Morning Pitches, exhibitions, and other opportunities to get in touch with the latest technologies, and we collect information focused on blockchain, Al, loT, and mobility. While there are difficulties, we envision how new technologies could be used, conduct pre-verifications, and inform regarding business level viability, thereby breathing fresh air into the group.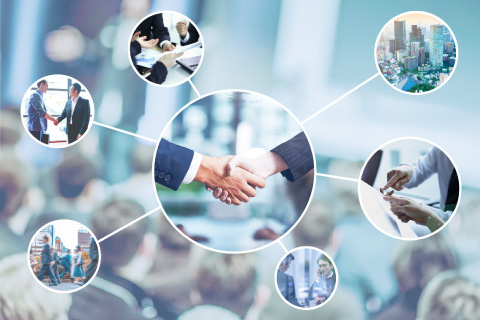 Detect suspicious objects intruding onto proving grounds
via Al and image recognition.
Improve proving grounds safety.
Toyota Systems has been researching technologies aimed at commercialization in the next few years. With a recent focus on Al and image recognition. A suspicious object detection system for proving grounds was developed and put into practical use ahead of the rest of the world. It connects to existing equipment and monitors grounds in real time with camera images. Movement is captured by image recognition technology, and Al technology determines whether the moving object is a vehicle or an animal. It responds only to invading animals, without being fooled by other movement such as swaying trees or plants, and can accurately capture small changes in distance. By avoiding contact with animals such as deer, safety is ensured, and losses due to the inability to use test vehicles or grounds are prevented in advance. We also achieved the high evaluation of being awarded the T oyota Motor Technology Development Award. We are working on new development that applies this Al and image recognition technology.